Acqua Frisia
Light and sustainable pure water from the Alps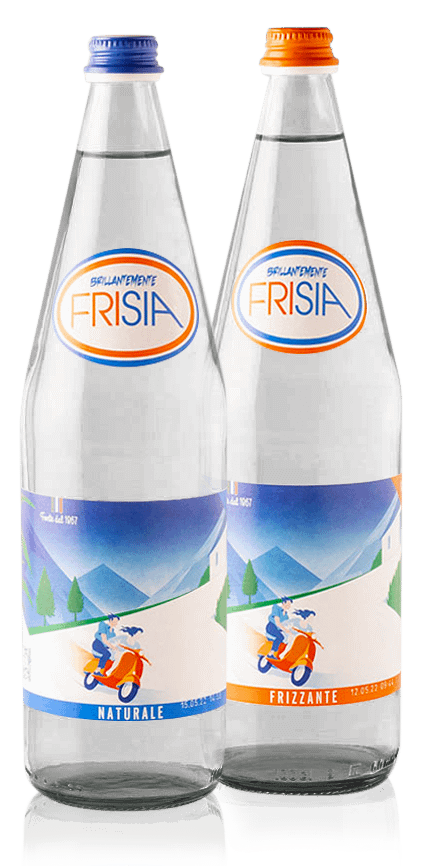 Spring water since 1867
From Valchiavenna, an Italian water from mountain springs
Learn more
From the heart of the Valchiavenna Alps, in a valley where humans, nature, and mountains live in perfect harmony, a crystal clear and light water gushes out, is bottled in glass bottles in a sustainable way, preserving all its purity tilli t reaches the table.
Acqua Frisia is a high quality water with strong beneficial properties for the body, good and fresh as just drawn from the source, Italian by birth and bottled with reduced environmental impact.
A wonderful gift of nature, which we have been bringing into the homes of all Italians for over a century.
Learn more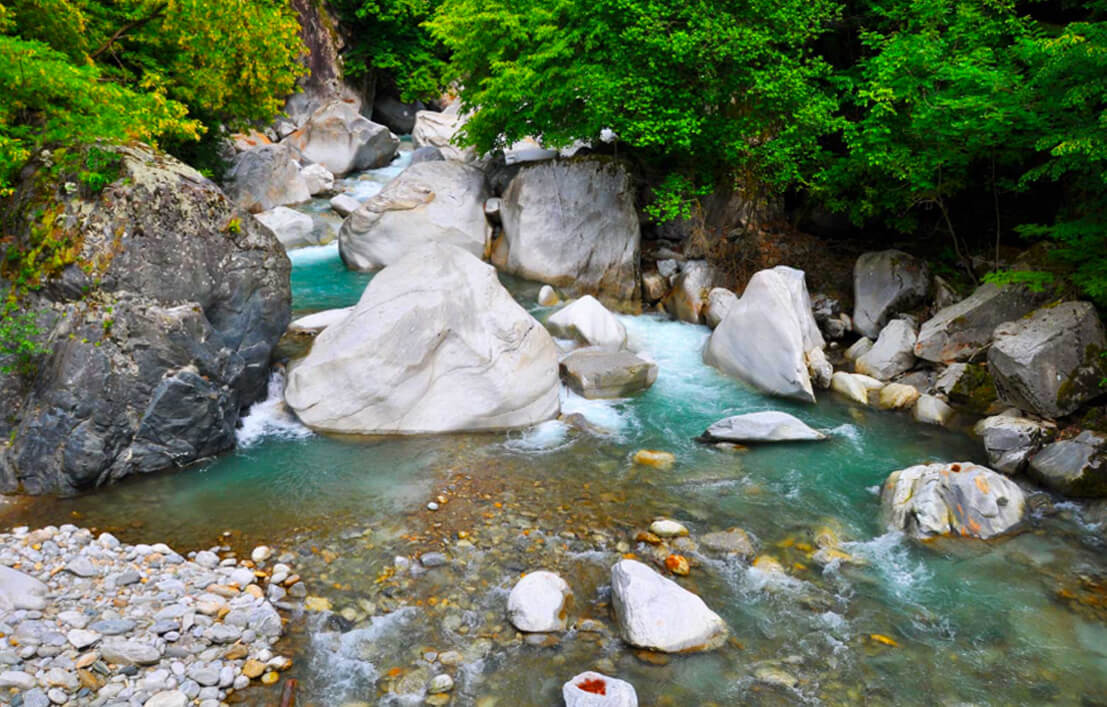 From spring to bottle
Light and diuretic water, with low fixed residue
Drinking Frisia water is a responsible choice, because it is a water of superior quality by nature: all the intrinsic qualities of spring water that comes forth from the Alpine subsoil are transferred unaltered from the spring to the bottle, to bring to the table an authentic Italian excellence that contributes to a healthy lifestyle.
With low fixed residue, reduced sodium content, diuretic action, and extraordinary qualities of lightness and freshness, Frisia is a healthy and beneficial water for the body.
Discover the quality of Frisia
Water that respects the environment
As transparent as glass, as green as nature
Drinking Frisia water is a sustainable choice, because it means favoring a product that - against the logic of the current market, but in advance of future needs - refuses the use of plastic and chemicals to use instead ecological and recyclable raw materials: only glass, aluminum, FSC® paper and cardboard. From the bottle to the packaging, from the cap to the label, Frisia water is sustainable and has a reduced environmental impact. And you, who choose it, are truly Green.
Discover the sustainability of Frisia